I'm feeling a slightly shameful sense of pride. I managed to use my machine to hem 4 pairs of trousers, and it went
really well
!
I feel a bit sheepish, as of course DH is probably perfectly capable of hemming his own trousers. But I was curious to see if I could do it.
I feel that I've saved us £40, as it cost us £10 per pair to have them hemmed when we've done it before.
I'm also planning to make myself a new apron, one that is suitable for the larger busted lass.
Normal aprons, the ones with the normal apron-tie round the neck, don't stay in place, Some years ago I managed to sew a proper fabric collar on to such an apron, and it worked beautifully. Now though, I plan to sew something a little prettier.
I bought a couple of patterns from Paisley Pincushion , via Etsy, for such aprons.
This one looks like I can make it look a bit more tailored: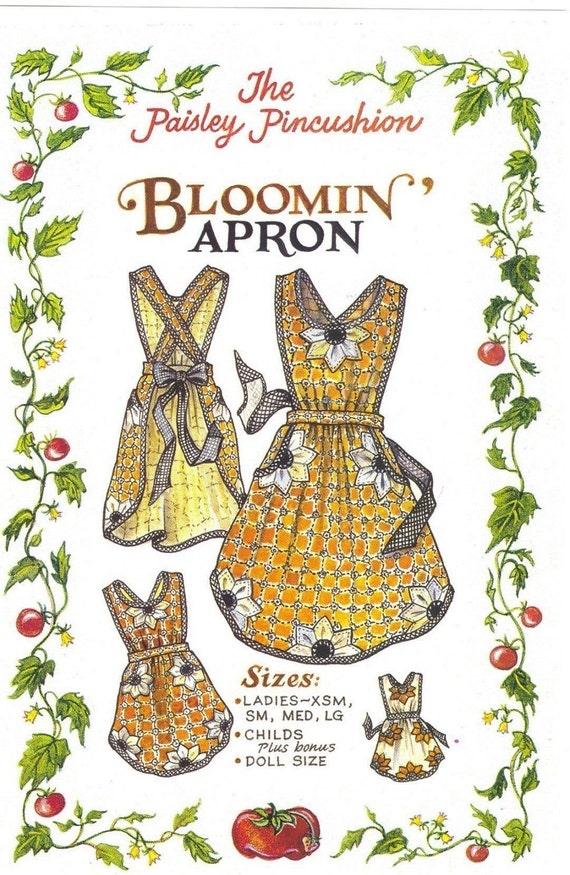 This one looks like an easier pattern to follow and doesn't require tying, but it might look a bit baggy...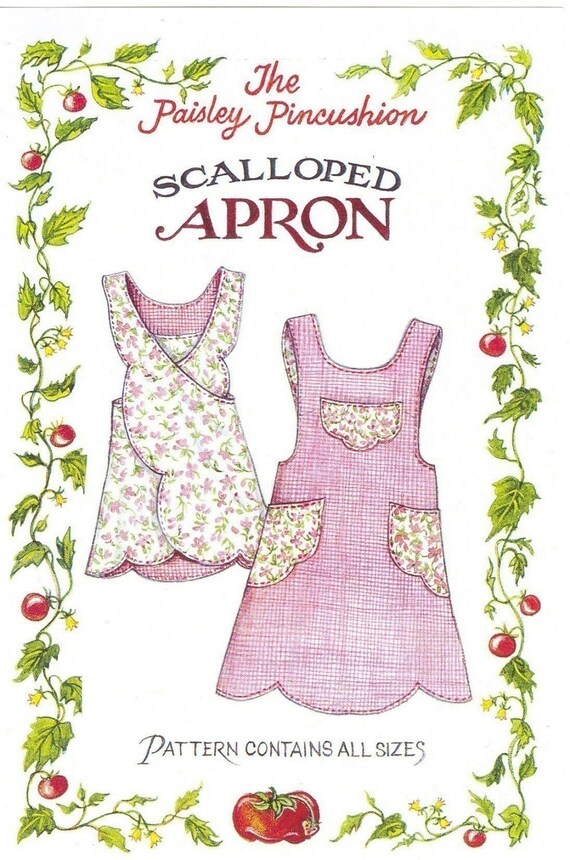 They arrived a little while ago and I finally opened them yesterday to see what fabric I need to buy. The instructions are easy, if you know about these things, but to me it was like reading an engineering manual. I could undertstand the fabric requirements, but the first instruction was copyingmarks on to the fabric and then sewing the darts.
I know what a dart is, in sewing terms. I have no idea how one is sewed.
I emailed my Aunt, who did a lot of dressmaking when she was a little younger, and she has very kindly agreed to help.
I was going to use a "Chicken Run"duvet cover I'd bought , the pillowcase has pics of
Mrs Tweedies Pies
. My brother calls me
Mrs Tweedie
because I have lots of pet chickens.
The main part of of the duvet cover has an enormous Gnger and Rocky picture, so that's no good. And it really would be a shame to cut it up.
So, I'm going to fabric shop on Tuesday, and have a go on Wednesday.